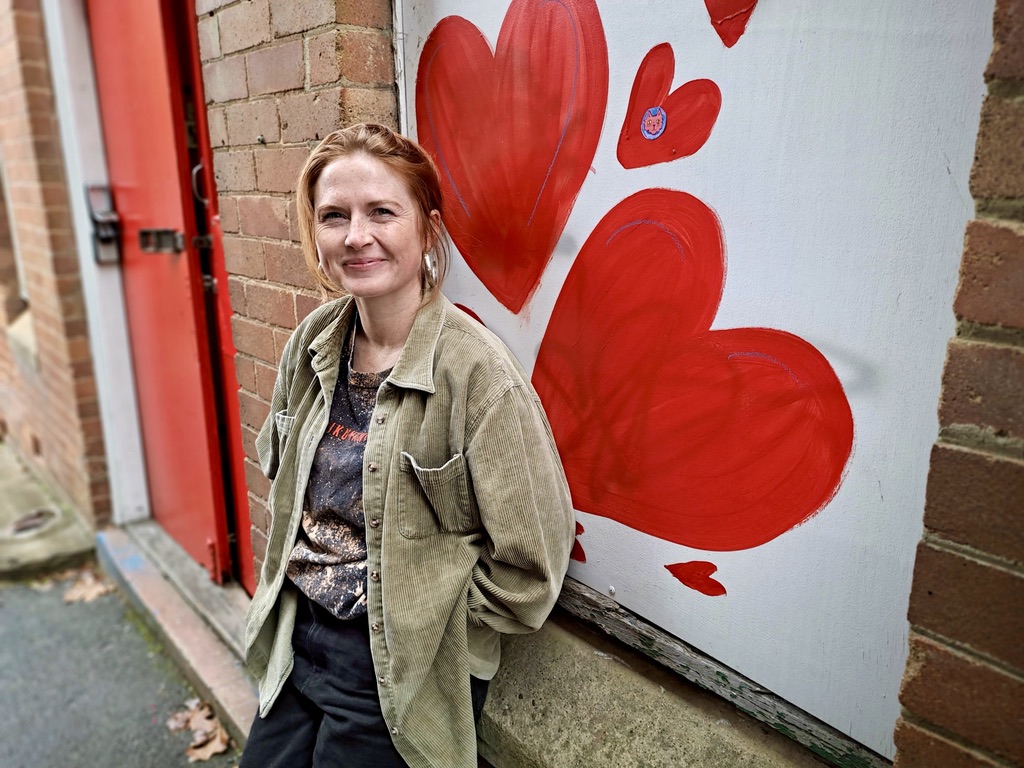 Beckie Wilson at Bursill Lane Studio, Katoomba, where she teaches dance classes. (Belle Butler)
Learning to give our worries and anxieties less dominance by being fully present in our bodies through dance is a valuable art to master. Dancer Beckie Wilson is sharing her dance practice at both Bursill Lane Studio and with young people in the Street University in Katoomba.
---
Key Points:
The Ted Noffs Foundation has opened a Street University in Katoomba and Beckie Wilson, a dance teacher at Bursill Lane Studio, is also an engagement officer at the Street University.

Research has shown that dance can significantly reduce anxiety.

The Street University offers young people a safe space with social supports, life skills development opportunities, and where required, therapeutic alcohol and other drug treatment.

Share this article:
---
Meeting Beckie Wilson in a Katoomba café felt a little bit like a first date. I wasn't sure how I was going to angle this story, so I spent a lot of time sussing her out with general get-to-know-you questions. I was also familiar with her Instagram page, which boasts fun and engaging reels of her dancing, so I had arrived at the café-date with the preconceived notion that she was very cool and a little bit out of my league.
It was noisy and hard to get a sense of her at the café, but when we wandered down the hill to Bursill Lane Studio where Beckie teaches group dance lessons on a Monday night, she settled into a different state of being. It was immediately clear this was her space, a place she loved and could be herself in. Our conversation flowed easily as she sat cross-legged on the wooden floorboards and took off her jacket.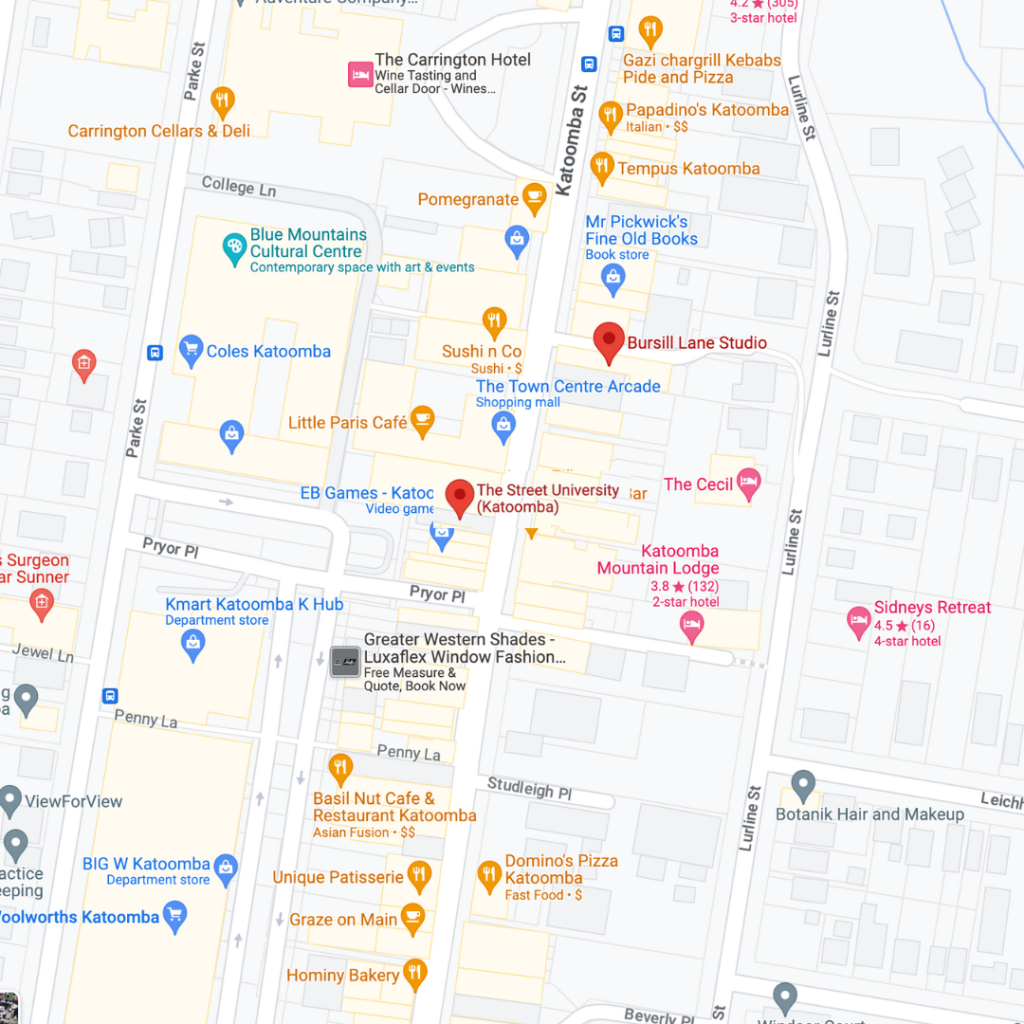 The Street University and Bursill Lane Studio in Katoomba are within walking distance of each other!
Beckie is a dancer. Originally from the Blue Mountains, she went to Melbourne in her twenties to train in various forms of dance. She then began street dancing and honed her skills in freestyle.
Her twenties were also tinged with an experience common amongst young people: a sense of floundering. "That whole twenties phase, I don't think I had the right guidance at the time. There was quite a bit of partying and experimenting."
While she recalls feelings of worry and anxiety that emerged during those years, this life experience has provided her a valuable foundation for the work she does now. Apart from teaching her own dance classes, Beckie is an engagement worker with The Ted Noffs Foundation at The Street University. She was initially based at their service in Penrith until the new service recently opened on Katoomba Street, funded by the Nepean Blue Mountains Primary Health Network (Wentworth Healthcare).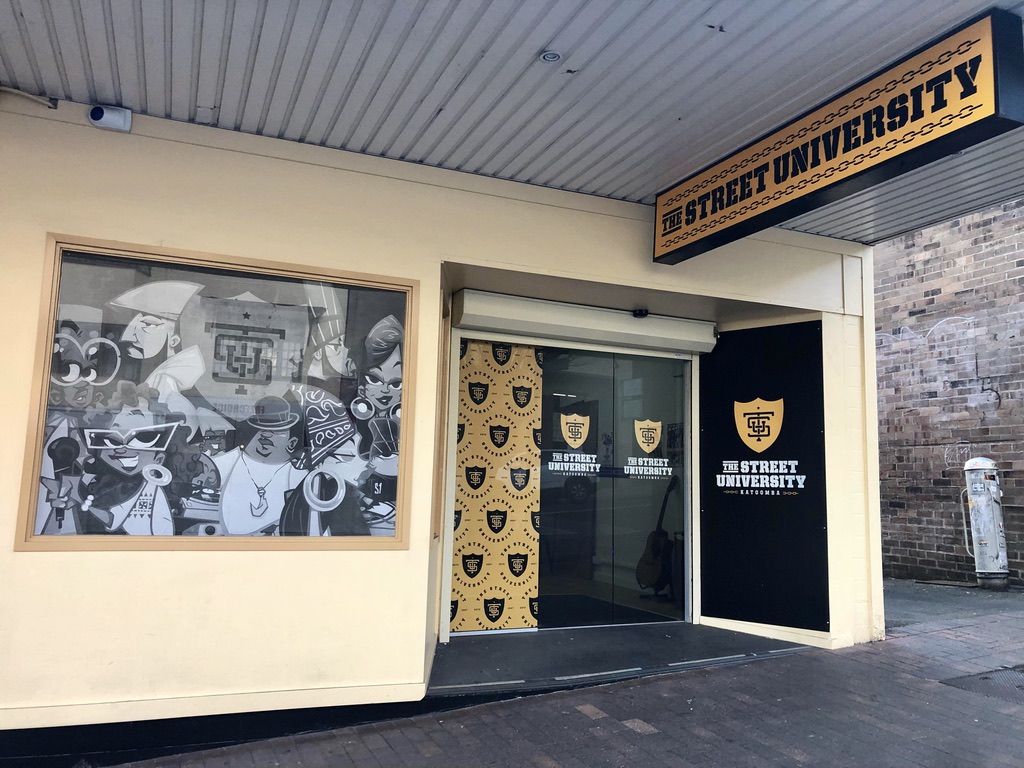 The Ted Noffs Street University on Katoomba Street. (Supplied)
The Ted Noffs Foundation is a service for youth aged 12-25. It provides youth engagement activities such as art, dance and music classes; life skills and mentoring programs; and assessment, referral and treatment for young people with drug and alcohol related or mental health issues. "We get them engaged with fun things to do and then get to know if they would like referrals to services that we can offer or connect them with," said Beckie.
In this space, Beckie's relatability is a big asset. "Noffs has a really diverse team with all kinds of experiences that help us in this work. I haven't seen it all, but I think my time growing up in the Blue Mountains helps me relate to the youth we see."
While this initial point of connection builds rapport with the youth who visit The Street University, Beckie has discovered dance to be a key that lets feelings out. "Just recently I've had a couple of moments with young people where they've started opening up on the dance floor," she said. "One young person in particular – I could see that he really wanted to dance, but there was so much in his head. I could see it because I've been through it. So I just started doing the smallest movements with him. I noticed he was holding back a bit, so I asked him if there was a reason. And he started talking. We did a bit more movement, and talked a bit more and then he opened up about some deep traumas that he had been through. My job is to contain and refer. I'm not a counsellor, but it can be tricky because dance can be a tool to open things up."
When I asked Beckie why she does this work her response was immediate: "I've always liked helping people. I've done a lot of work with disability and youth support. There's always been a part of me that's found a lot of purpose in helping people. That's what I really enjoy doing."
Beckie dancing at Bursill Lane Studio: "Freestyle is a massive tool for anxiety, because you just have to be there in your body." (Belle Butler)
Working at The Ted Noffs Foundation provides Beckie with an opportunity to pair her desire to help people with her passion for dance. The value of this interest-skills-combo extends well beyond her work with youth to her classes at Bursill Lane Studio.
Versed in her own experiences of anxiety, she can spot it in her students and finds great reward in using dance as a tool to help them release it. "I'm very observant of my own anxiety, those thought patterns. The self-doubt, worry, concern, pretty much a whole bunch of negativity in my head. Dancing helps me shake it and be in the body and be in the music," she said.
When I asked Beckie what dance means to her personally she broke a little. Tears came on swiftly. "I feel like I'm getting emotional," she said. "Wow. Hmmmm." But she sat with the feelings that arrived and gave them their time before answering. "I think dance and music for me has been a way to connect with people and myself and it's my connection to something greater. It takes me out of that space of worrying about what I'm doing with my life or where I'm going. All of those questions around what all of this is. I guess it's held the most purpose for me."
It's clear to see that whatever 'floundering' went on in Beckie's twenties, all of it is coming together now to bring a sense of purpose to her thirties through that rare ability of using one's skills to make the world a better place. "I'm really happy with where I am now," she said. Moments later she got up, put on some music and moved freely out of her head and into her body. The joy on her face was a delight for me too.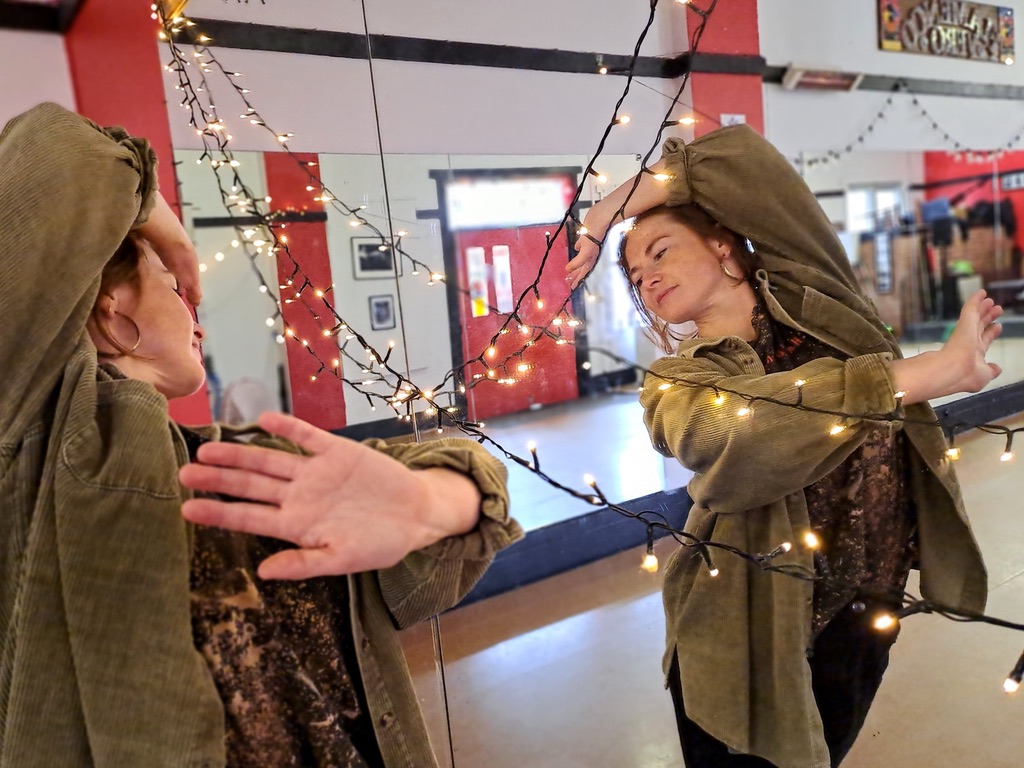 ---
Take Action:
If you would like to partake in Beckie's dance classes at Bursill Lane Studio, she teaches Sass and Groove at 6:00-7:15, and Contemporary Dance at 7:30-8:45 on Monday nights.

If you would like to access the services at The Street University Katoomba or learn more about what they offer, they are open from Monday to Friday from 12pm-7pm and located at 93 Katoomba St. You can call them on 1800151045 and their website can be found here: streetuni.com.au

Share this article:
---
This story has been produced as part of a Bioregional Collaboration for Planetary Health and is supported by the Disaster Risk Reduction Fund (DRRF). The DRRF is jointly funded by the Australian and New South Wales governments.