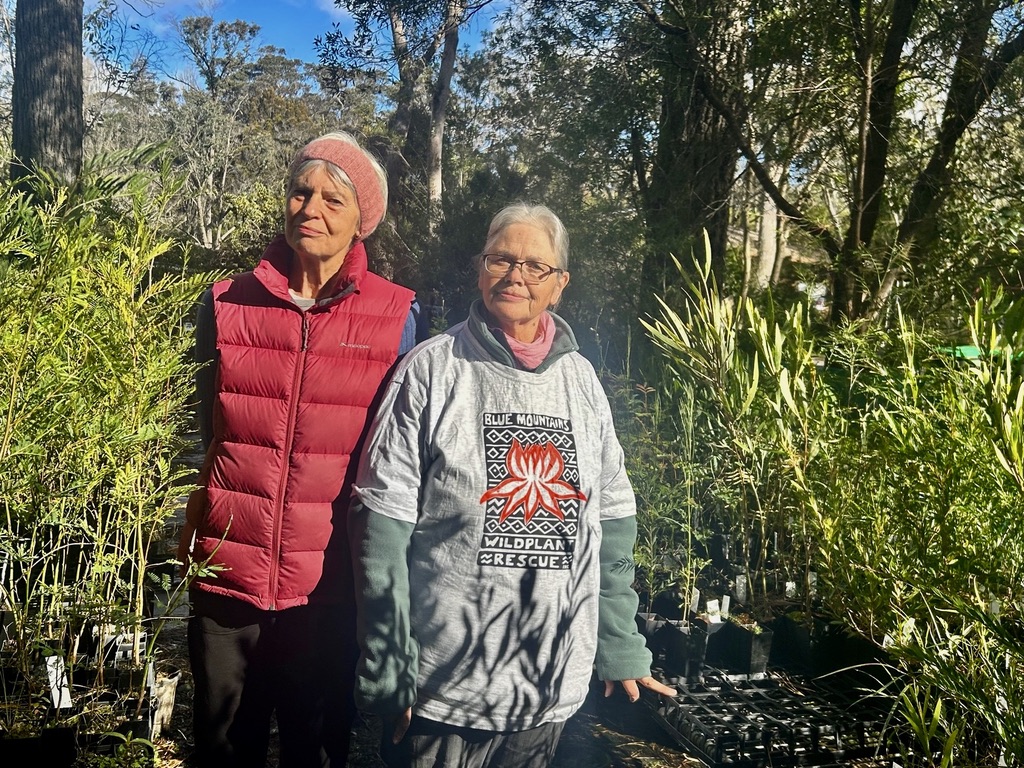 Halina Pochwyt (left) and Verity Harris, volunteers at Blue Mountains Wildplant Rescue (Liz Durnan)
By Liz Durnan
Almost thirty years ago, the Blue Mountains Wildplant Rescue Service began salvaging local plant species from building sites. Its Katoomba Native Plant Nursery continues to preserve and propagate the plants of our World Heritage area while helping locals re-create a piece of the bush in their home garden.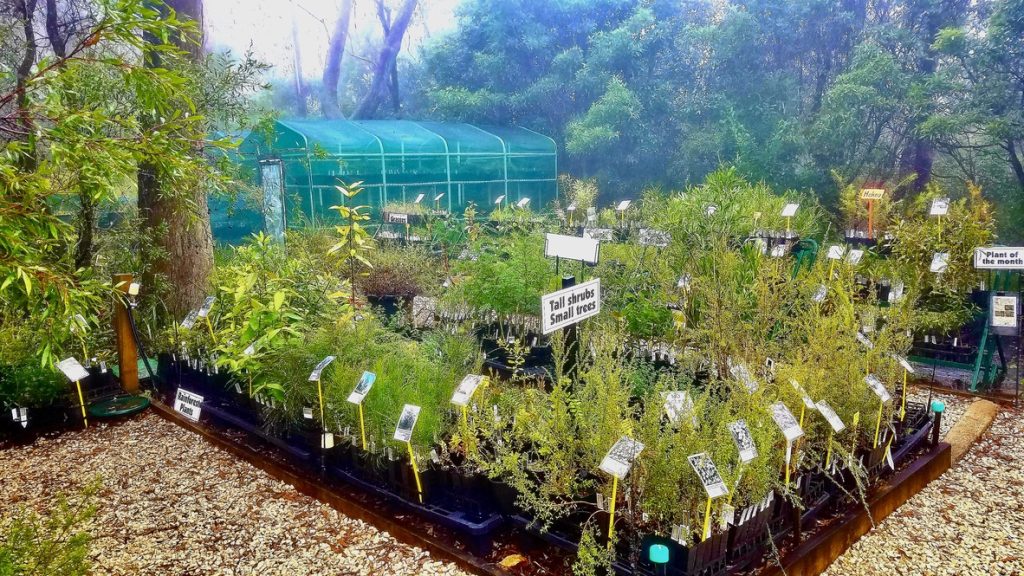 The nursery has a wide range of native seedlings and plants, including tall shrubs and small trees (supplied)
The Blue Mountains Wildplant Rescue Service began in the 90s when the founder of WIRES (Wildlife Information, Rescue and Education Service), Mikla Lewis had the idea of not only rescuing wildlife, but plants too.
After establishing WIRES in the 1980s, Mikla noticed that new building development in the Blue Mountains was endangering local plant species. She reasoned that, as with WIRES, if a group of volunteers could work together, they could save local plants too.
Current Wildplant Rescue Treasurer and regular volunteer Verity Harris tells me, "During the 90s, there was a lot of development in the Blue Mountains and she [Mikla] could see that plants were getting destroyed.
"She thought, 'What's the point in saving all the wildlife is if there's no bush left for them?'"
So Mikla and a group of friends started rescuing plants and housing them in their backyards in pots. This was the seed of the Wildplant Rescue nursery, after another early volunteer, local ecologist Wyn Jones, coined the term 'Wildplant.'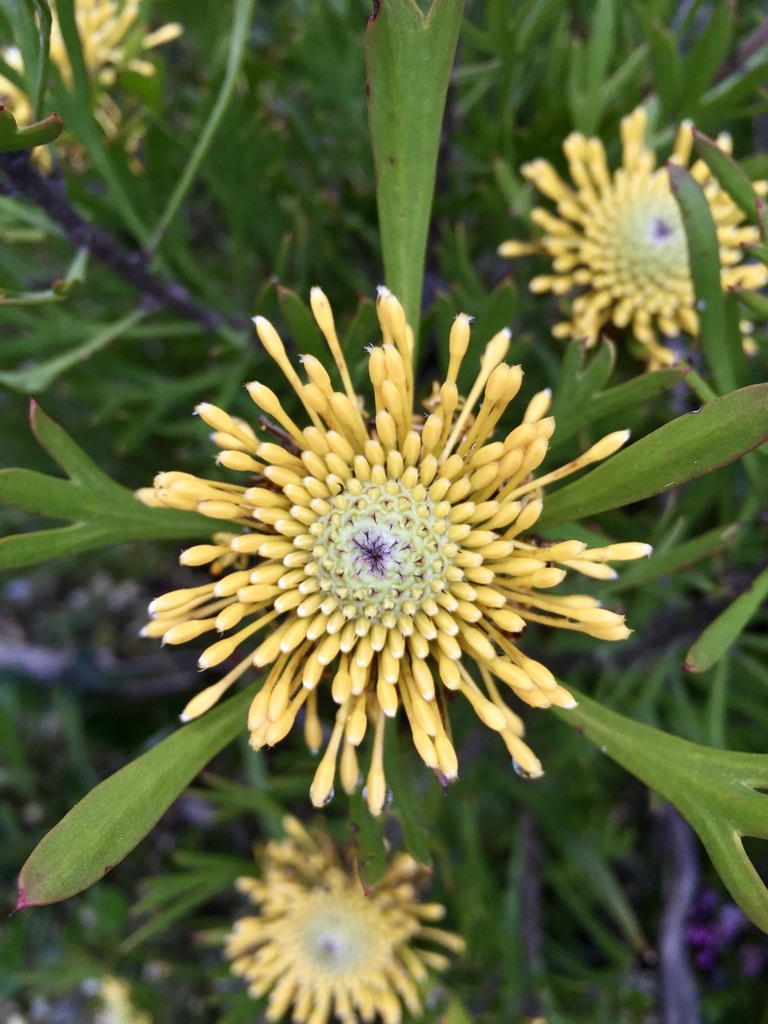 Isopogan (Garth Miller)
"When we build, we destroy everything that was there before without really understanding the consequences," Verity says. "We don't fully appreciate the ecology and how things are interrelated.
"By destroying one thing, we may be interrupting the life cycles of all sorts of other creatures," she says.
"We're living here in the midst of a National Park – a huge World Heritage area – and yet we've cut it in half with a great corridor of the highway and the more we grow around that, the less push there is to connect one side to the other.
"So, if gardeners can plant natives in their gardens, they're allowing a corridor for the wildlife and everything to spread between north and south."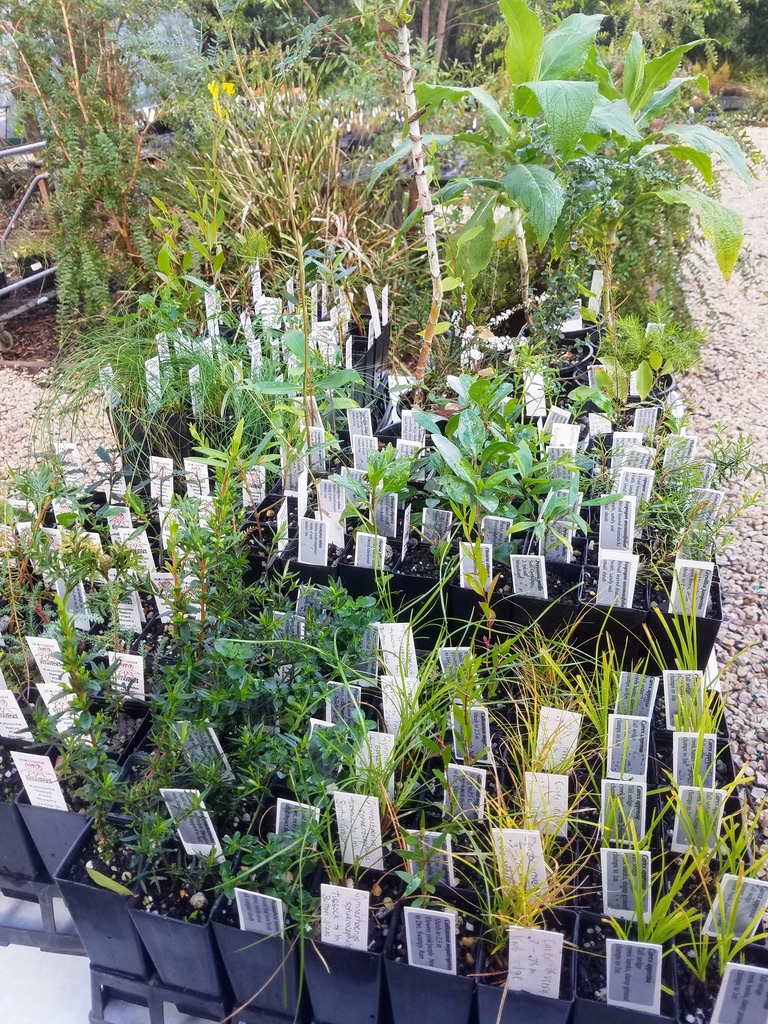 A wide selection of native plant tube stock suitable for every garden (supplied)
Another Wildplant Rescue volunteer, Halina Pochwyt, is also a member of a local bushcare group and sees first-hand the damage that can be done by gardeners not focusing on native buffers around their gardens. This can result in too many exotics ending up in the bush.
"I do a lot of bushwalking and what I notice is that progressively, we're finding non-natives infiltrating deeper and deeper into the World Heritage area," Halina says. "Exotics are sometimes far more virulent than the native plants and will out-compete them when they escape.
"So, what we're trying to do is make people aware of what these exotics are doing. They're very difficult to contain in your garden."
One way to contain non-natives within a garden, for gardeners who don't want to replace all their exotics, is to create buffer zones of natives within the existing garden, making them far less able to work their way into the bush.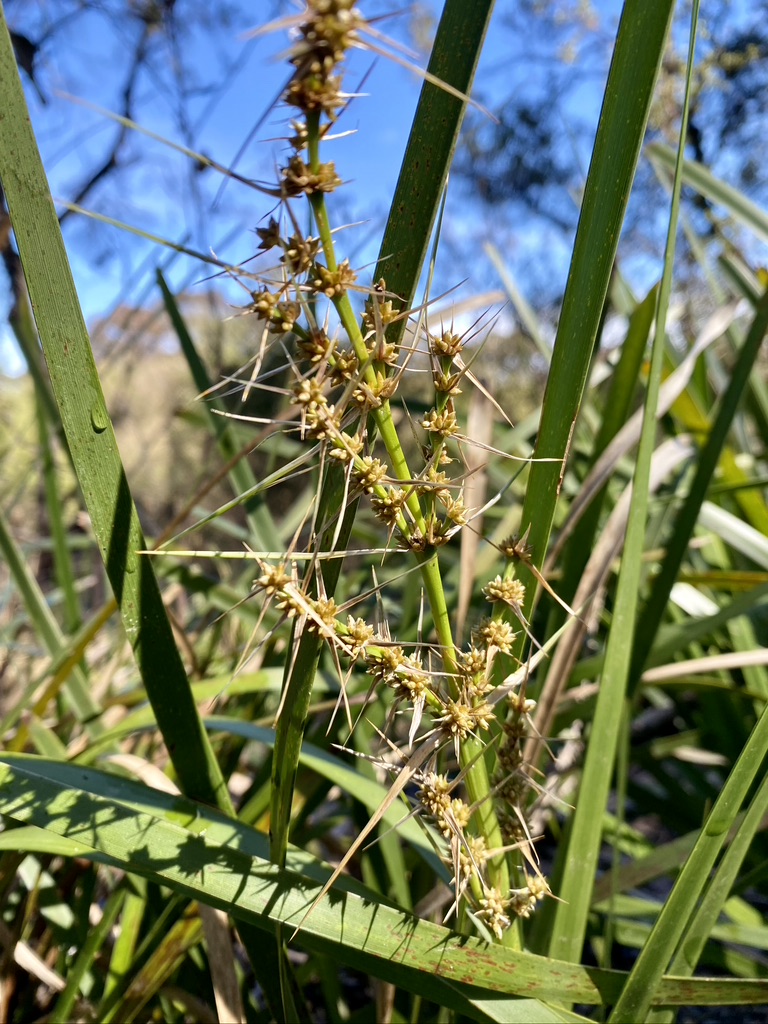 Lomandra is an excellent buffer plant for a boundary (Lis Bastian)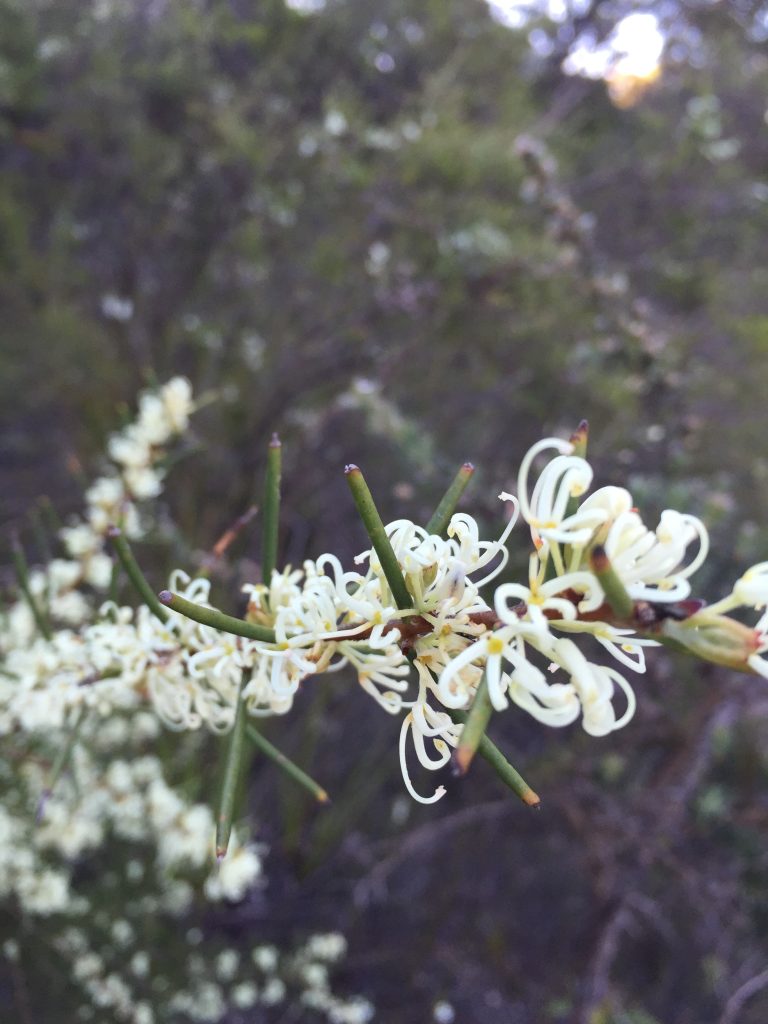 Hakea Silky Needlebrush (Garth Miller)
Halina knows from experience that it's possible to transform a garden, having moved up to the Blue Mountains to a property that was "overwhelmed".
"I had good quality trees there," she recalls. "But the ground cover wasn't very good at all. Now I've got everything back. I've now got wallabies in my garden and that's just a lovely thing, that joy of having good quality wildlife."
Even when development slowed down in the Blue Mountains, the Wildplant Rescue volunteers continued to save native plant. They asked themselves: "If we don't grow some more plants, where would people get native plants from?"
While commercial nurseries sell natives, they don't necessarily stock those that are endemic to the Blue Mountains. So the Wildplant Rescue team started propagating plants.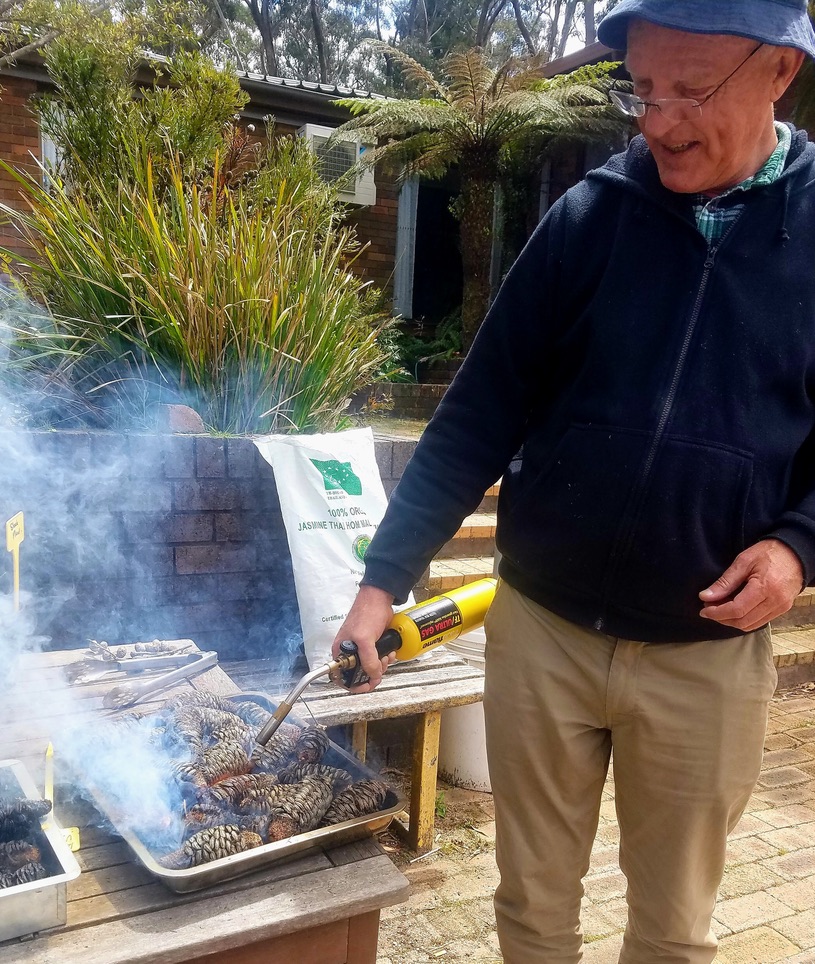 Using heat to release seeds for propagation (supplied)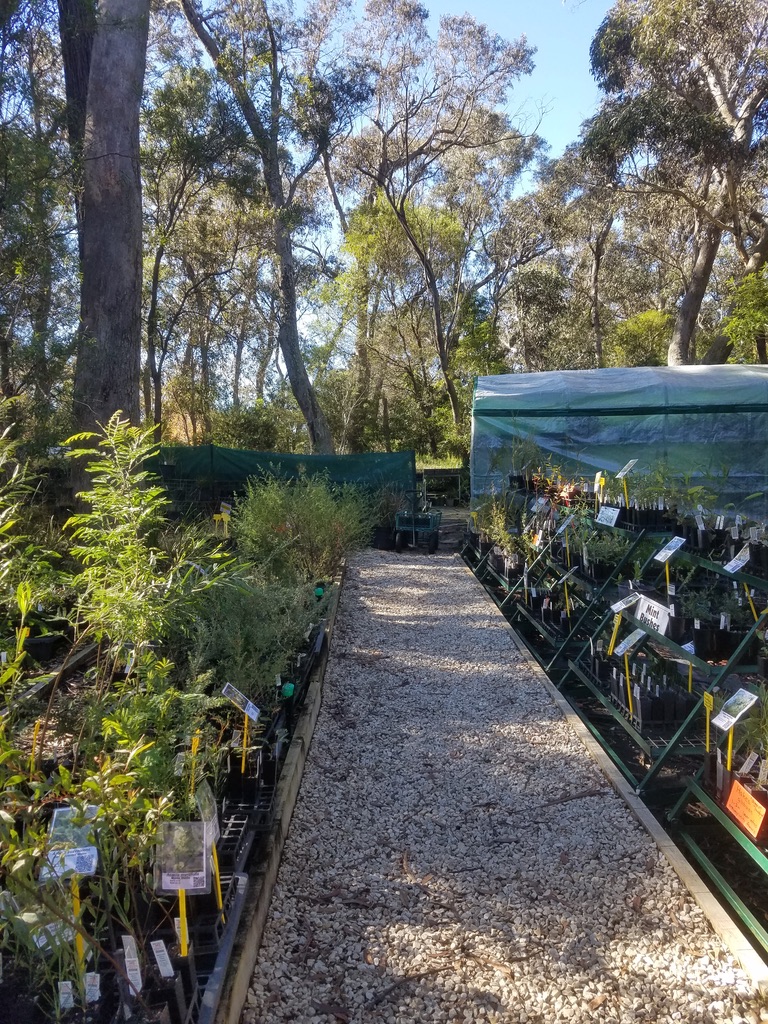 The nursery and greenhouse at Wildplant Rescue's Katoomba Native Plant Nursery (supplied)
Today they propagate at their Katoomba headquarters, preferably from seed they have collected. It's not always possible to obtain seeds and some are difficult to germinate, so they also grow from cuttings. They maintain a large seedbank of local Blue Mountains plants and always record precise details of collections in their database, including the origin site of the seeds or plants they've gathered.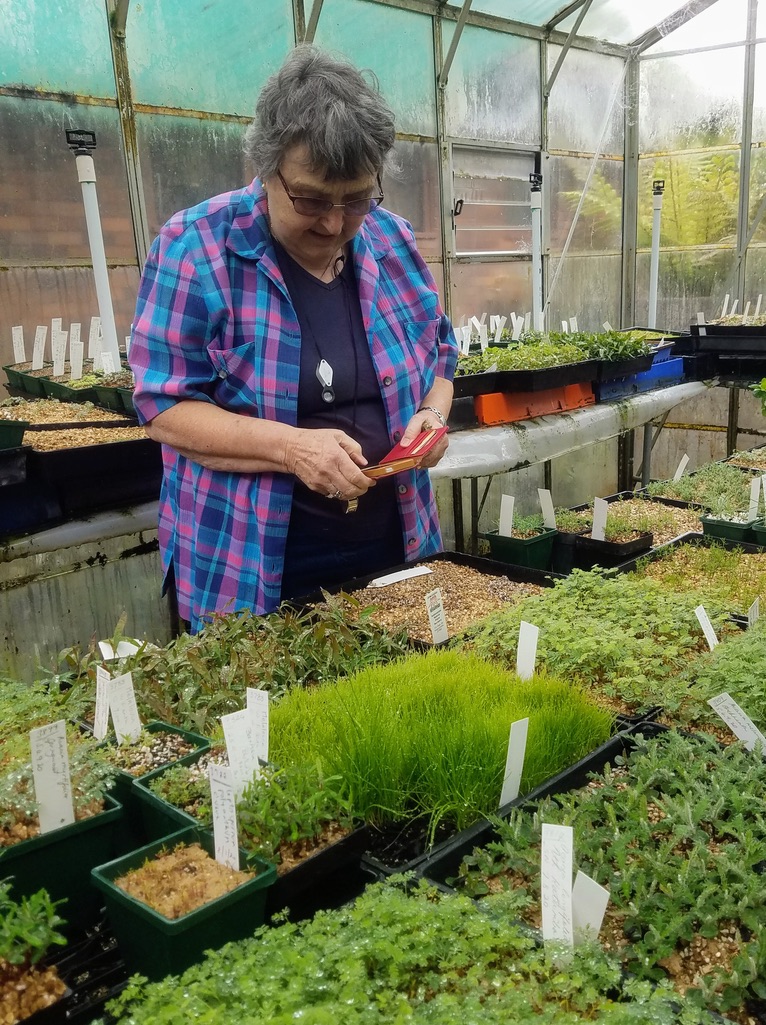 Recording details of collections in database (supplied)
Even today, the volunteers are still involved in what Verity calls 'big rescues'. It might be a landowner contacting them from a building site, or organisations, such as National Parks and Wildlife Service or Blue Mountains City Council.
Recent rescues involved salvaging plants from the redevelopments at Evans Lookout and Pulpit Rock in Blackheath. These are hugely significant in saving endemic Blue Mountains plants from destruction, even from extinction.
There's a nice circular movement of plants too. The nursery also supplies plants back to those organisations, such as National Parks and Blue Mountains City Council for bushcare regeneration and park plantings.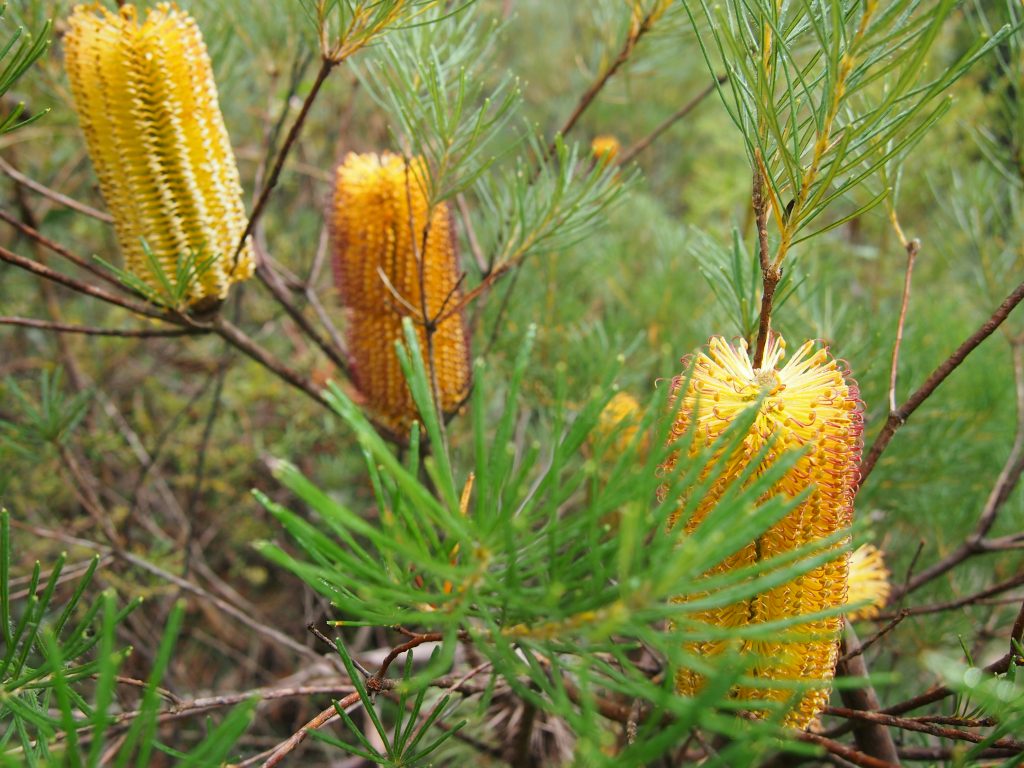 Banksia Spinulosa are endemic to the Blue Mountains (Garth Miller)
Because Wildplant Rescue plants have been rescued locally or propagated from local plants, they only supply natives that are endemic to the Blue Mountains.
They will ask customers exactly where they live in the Mountains and that way they can direct them to the right plants suitable to the conditions of the lower, mid or upper Blue Mountains. This is particularly important in the Blue Mountains with such varying conditions, from soil to temperature.
"What we're trying to do is keep plants that were endemic to this area, in the area," Halina says. "And not let them spread, because natives can be a weed in the wrong environment."
While commercial nurseries have an abundance of native plants and many are co-operating with Blue Mountains City Council by not selling certain plants that are classified 'local priority weeds', many cultivars they sell are not necessarily locally endemic.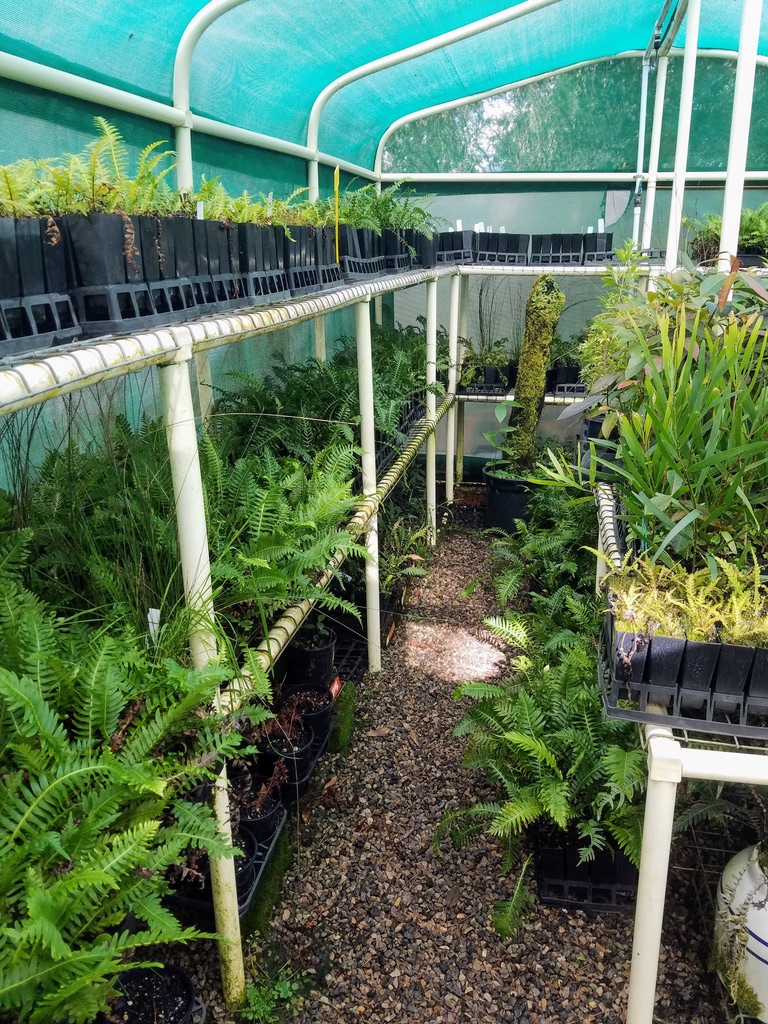 Blue Mountains ferns in the greenhouse at Wildplant Rescue's Katoomba Native Plant Nursery (supplied)
"A cultivar may have bigger showy flowers," Halina says. "Like with those grevilleas people love, but those big showy flowers encourage more Miner birds.
"Whereas, if you plant the local natives they have smaller flowers and all the birds that live here love those."
On a large scale, other advantages of planting endemic species include the role they can play in disaster mitigation, including drought and flooding because of their ability to control stormwater. There's extensive research showing that native vegetation helps control soil erosion through protecting soils and river banks, as well as reducing land degradation and improving water quality.
For the home gardener, they are often a time and money saver, requiring less maintenance in the long-term. It makes sense that plants that have adapted over centuries will perform better. They can regenerate on their own, help to control weeds, save water and grow well without requiring pesticides.
The nursery has a wide range of stock that varies throughout the year – currently around 120 species – and their tube stock is particularly well-priced.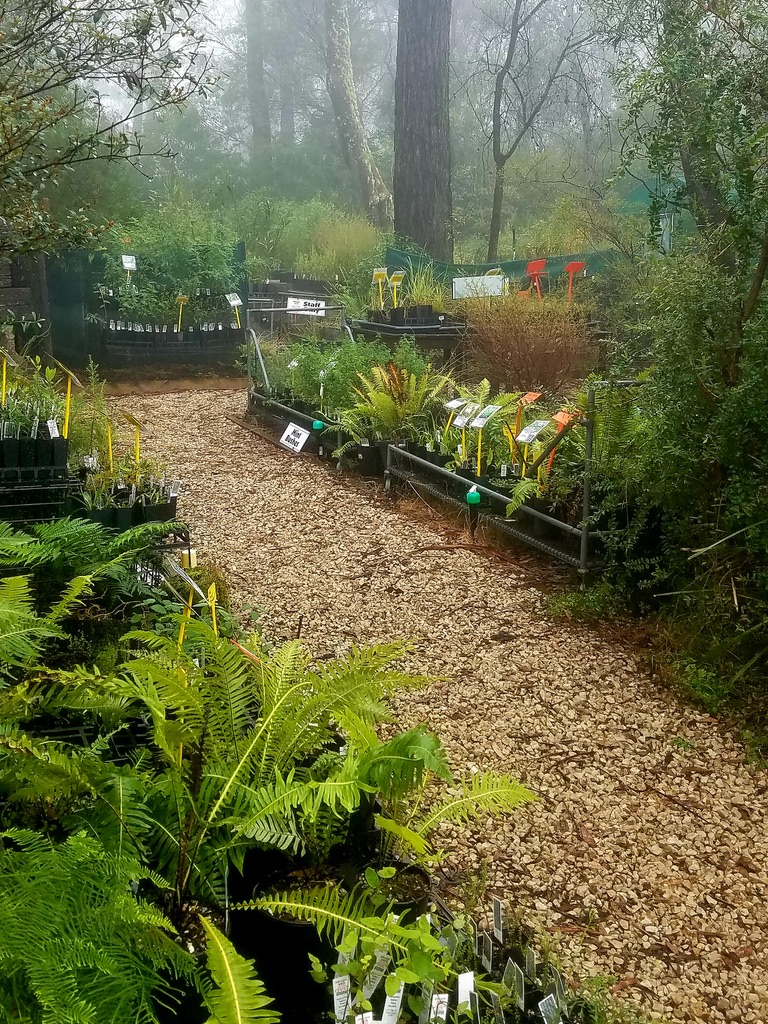 A wide range of plants at Wildplant Rescue's Katoomba Native Plant Nursery (Liz Durnan)
The sales from the nursery in Katoomba means the organisation is fully self-funded.
They're also supported by a team of dedicated volunteers and one member of staff current Nursery Co-ordinator Tanya McLean who has been with the organisation for nearly twenty years.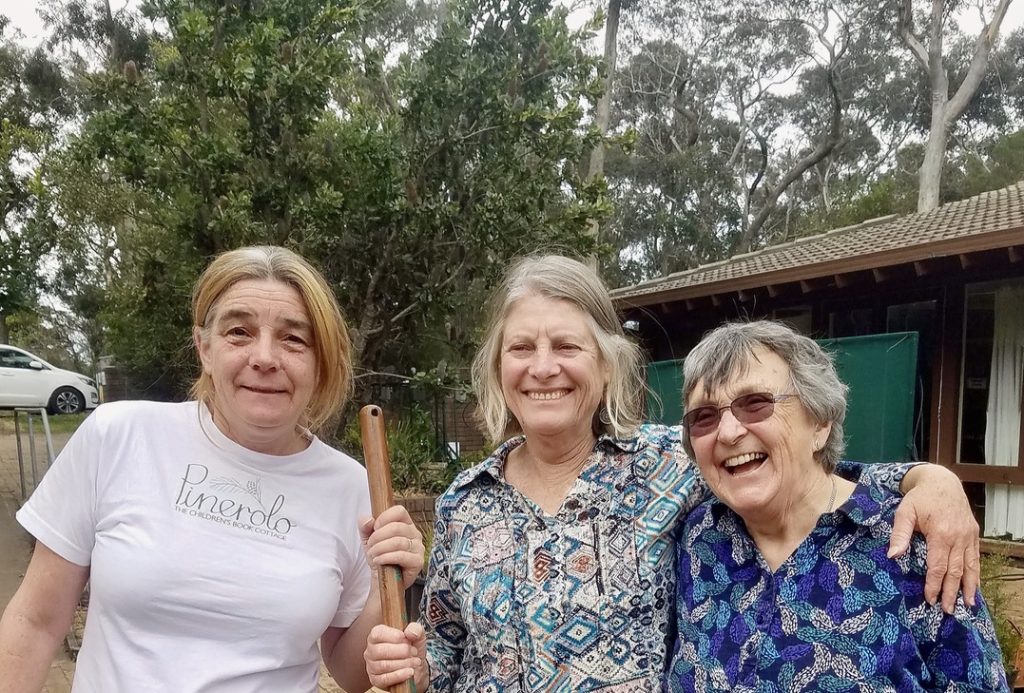 From left: Tanya McLean, Mikla Lewis and another long-term volunteer, Anne Rickwood
The Wildplant Rescue nursery is always encouraging more volunteers to join its team, with Verity and Halina recommending the work.
"I find it such a positive thing to do," says Verity. "And an antidote to all the toxicity in the world, to all the depressing and negative things. To go and do something positive such as growing and selling native plants.
"For the couple of days that we're open a week, I meet so many people and every one of them in their own way is excited and enthusiastic to be planting things and getting them going in their garden and loving them.
"When we [settler colonials] first came to Australia, we just wanted to make it like Europe. And now we're starting to see what we've got here and how unique and amazing it is. And you know, it's the oldest country in the world, isn't it?"
For more information or to order go to: www.wildplantrescue.org.au
Or visit the Blue Mountains Wildplant Rescue at: Clairvaux Community Centre 14 Oak Street, Katoomba
The nursery is open to the public for sales every Friday and Saturday from 10am-1pm
If you would like to find out more about disaster mitigation properties of endemic natives, follow this link:
This story has been produced as part of a Bioregional Collaboration for Planetary Health and is supported by the Disaster Risk Reduction Fund (DRRF). The DRRF is jointly funded by the Australian and New South Wales governments.