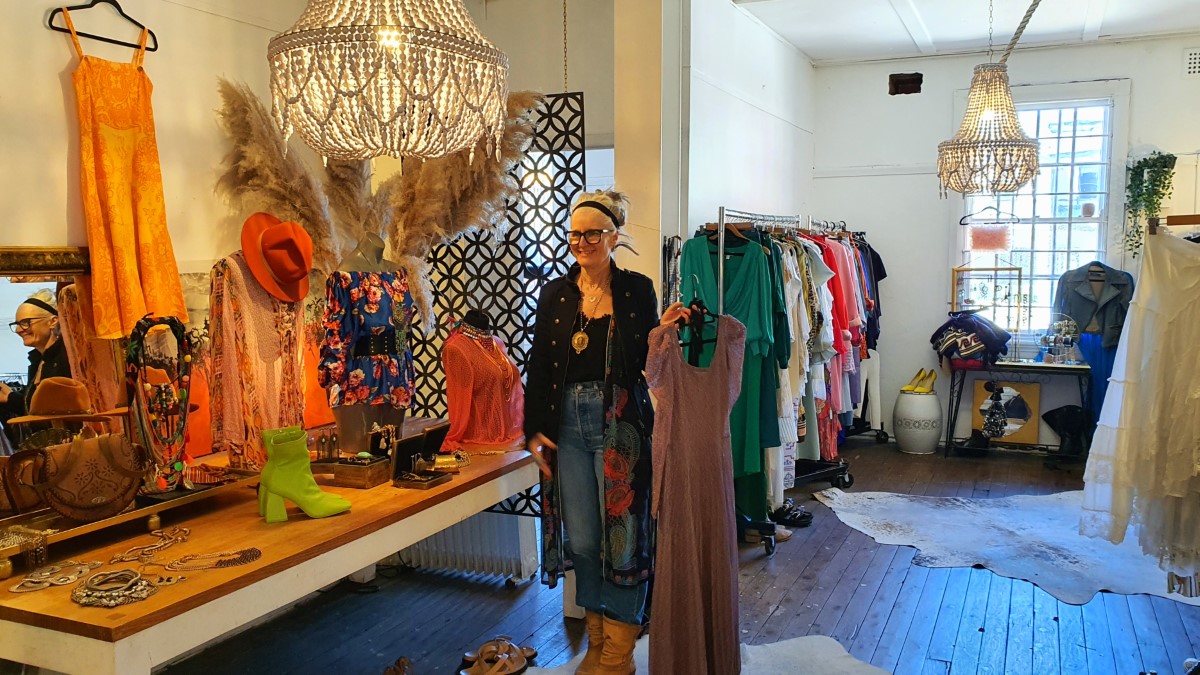 Sal Isaksen, owner of Sal-On in Katoomba, is also a sustainable stylist and wardrobe consultant.
Story and photos by Linda Moon
With 20 secondhand 'shops' to explore, including funky vintage and op shops, iconic Blue Mountains town, Katoomba, is a growing hub for the circular economy. This comprehensive guide explains what's on offer where and how to donate your unwanted stuff to help tackle the waste problem.
Jump to a section:
Interactive Map
Hover over the map (or click on mobile) to see details of each store. Click here to view the map full screen.
Charitable Op Shops
VINTAGE & ANTIQUE SHOPS
Free Stuff
Donating Sustainably
Secondhand stores don't accept anything broken, stained, soiled, torn, wet or unusable or used underwear or socks. If you wouldn't buy it yourself or gift it to a friend, don't expect others will.
Take donated items in during business hours. Avoid leaving items out where weather can wet or damage them.
Know what stores take what. Avoid donating indiscriminately. If unsure, and for non-standard items, try calling.
Electrical items in good, working condition are accepted by the Cancer Wellness Support Op Shop and Salvos, Katoomba.
Be aware that Christian and animal welfare charity shops won't accept items in conflict with their values, such as pornography, weapons, drug paraphernalia or fur.
Take unsaleable items including textiles to the Katoomba Resource Recovery and Waste Management Facility.
---